Nothing like a splash of color on the lapel to dress up on otherwise black-and-white affair! Whatever the color or style of your men's suits, a boutonniere is an eye-catching and attractive addition.
Here are some ideas that are both formal and fun! Fresh flowers, ribbon, fabric, crepe paper, berries, herbs, acorns… this little ornament provides a great little outlet for your creative abilities!
*
All photos compliments of Martha Stewart Weddings
*
*
Dahlia + Polka dot tie = Cheerful and fun!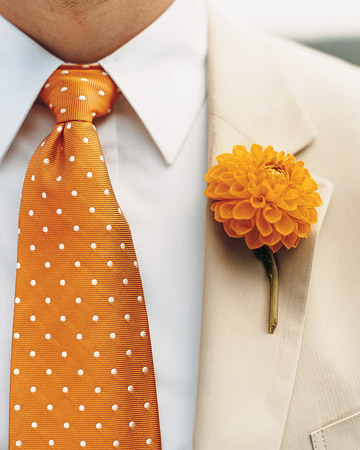 Flowers + Berries + Leaves = Striking and Earthy
Beaded flowers + Ribbon = Handsome Keepsake
Crepe paper + Creativity = Long-lasting flower!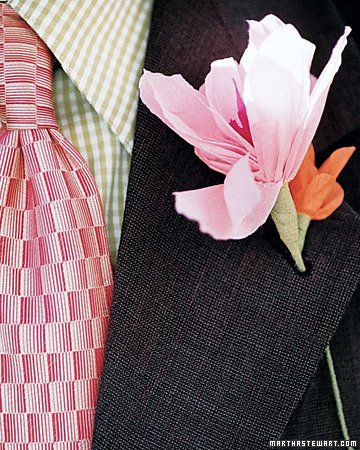 Orchids + Ribbon = High Style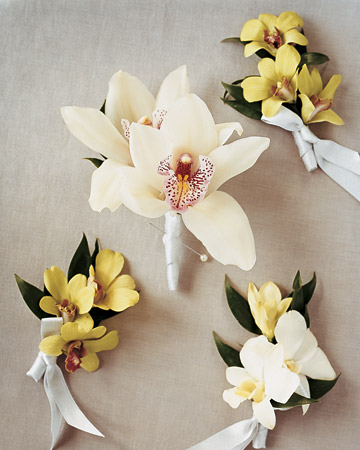 Ribbon + Button = Loads of fun (Get the How-T0)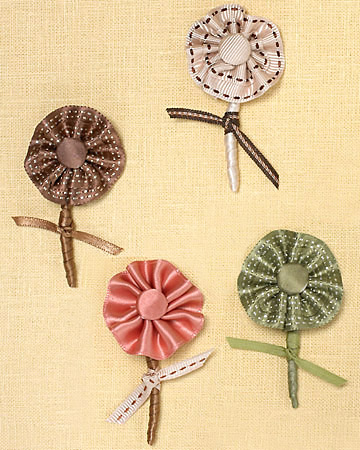 Beads + Floral tape = Very vintage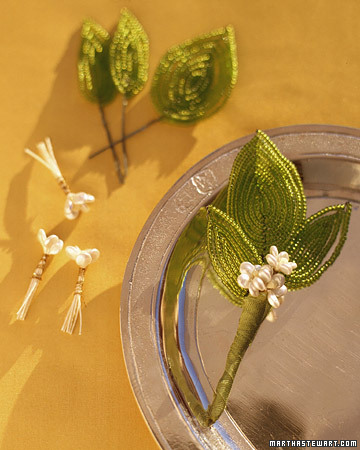 Mini rosebuds = Gorgeous (roses never need anything else!)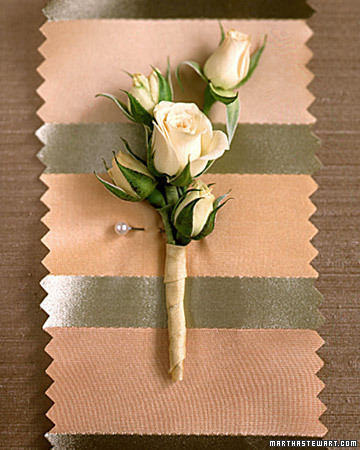 Nerines + Mizuhiki cord = Japanese good luck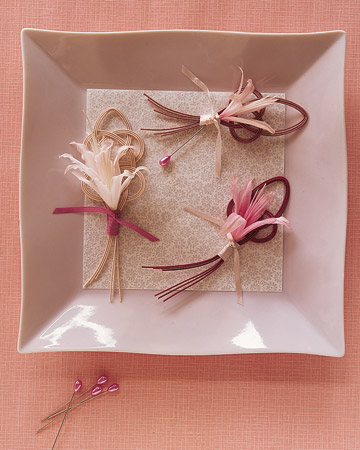 Ribbon + Fabric glue = Unique!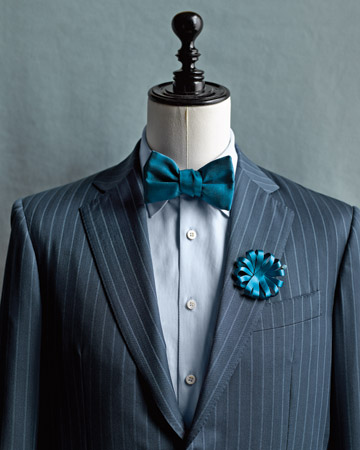 Oak leaves + Acorns = Jaunty and Autumnal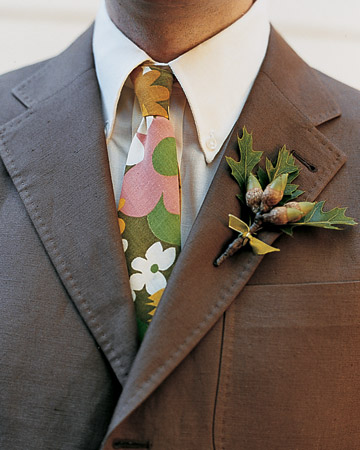 Muscari buds + Jacquard ribbon = Refreshing
Edelweiss flowers + frog berries + dusty-miller leaves= WOW!
Boronia branches + Hot pink = Manly (oh yes!)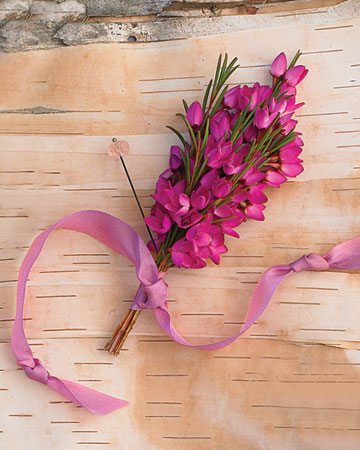 ??See even more gorgeous boutonnieres– floral and otherwise– at Martha Stewart Weddings!