Thanks for visiting Bride.net!
If you are looking for inspired, up-to-date info on brides, weddings, style, relationships, and marriage… you have come to the right place!!
We hope to continue adding content and new services, including wedding planning tools, local vendors, and forums for brides to share their personal experiences.
We hope you will continue to visit us, leave feedback, and let us know if there's anything YOU want to read about!
We are proud of having the Better Business Bureau's highest rating: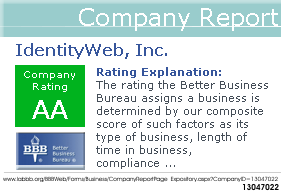 We'd love to hear from you! Leave a note in our "Comment Box" or email us at deener81@yahoo.com.