I am totally smitten with this Mad Hatter Tea Party themed bridal shower featured on Green Wedding Shoes, with photography by Bryan Miller. The bride and her sister have always been fans of the Mad Hatter, so a Sunday brunch bridal shower in their parents back yard was the perfect setting for this whimsical tea party in the grass.  "I can't say enough how much we got at thift stores and sap meets," says the bride's sister, who planned the party. "The great thing about this theme is the more eclectic the better!"
Teacups photo from Vintage Touch
I love the stacks of tea cups: "We took inspiration from other things we'd seen and stacked, stacked, stacked as many tea pots, tea cups, and cake platters together as high as we could. It's amazing what super glue and patience will get you."
Check some of the photos below and head over to Green Wedding Shoes to see even more!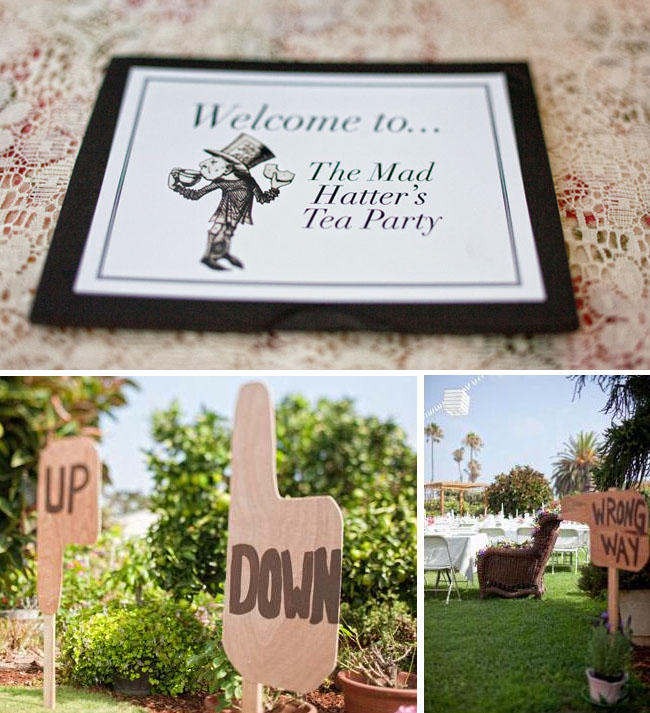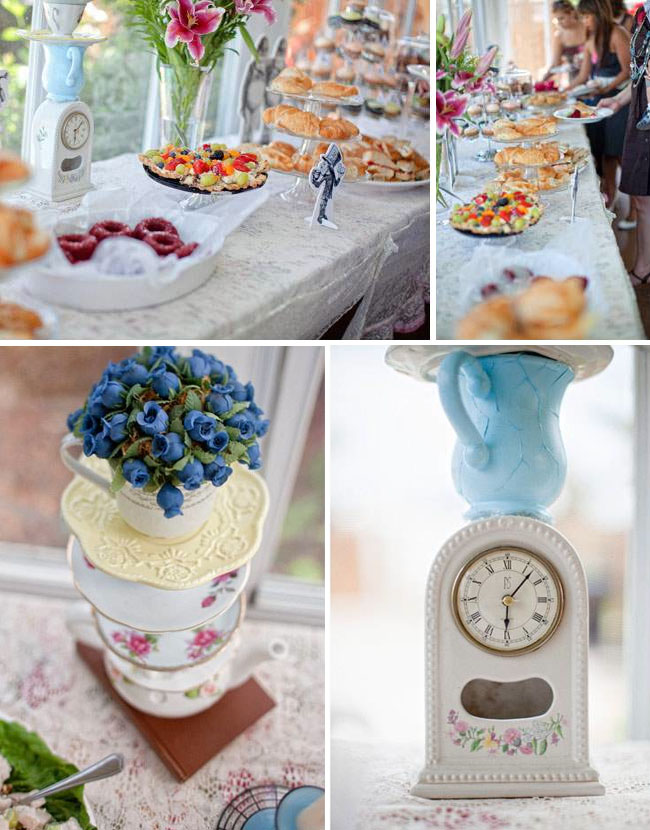 An afternoon tea party is such a sweet idea for a wedding shower, even if you are not doing the Mad Hatter bit. There's something so elegant and ladylike about it, especially if you've got a garden like this available! Here is more tea party inspiration from Country Living:
t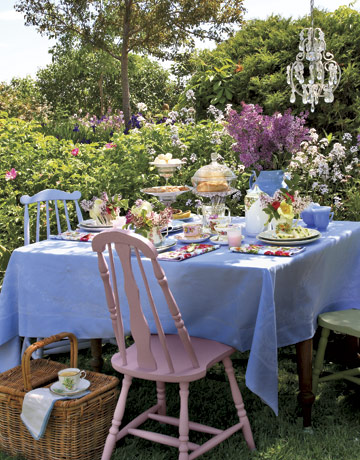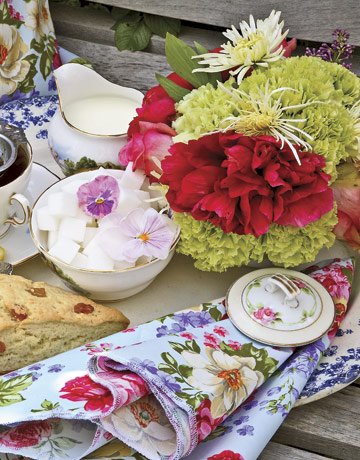 I also love the way these floral napkin rings brighten up the table!  All you gotta do is buy faux roses in your favorite colors at a crafts store, then sew them, singly or in pairs, onto regular hair elastics with a few stitches. Viola!
One way to add instant charm is to mix-n-match your place setting china, as mentioned above. Keep the look cohesive by focusing on common features — the underlying shade, delicate details, and gold embellishments– as seen here.  Martha Stewart shows us how it's done: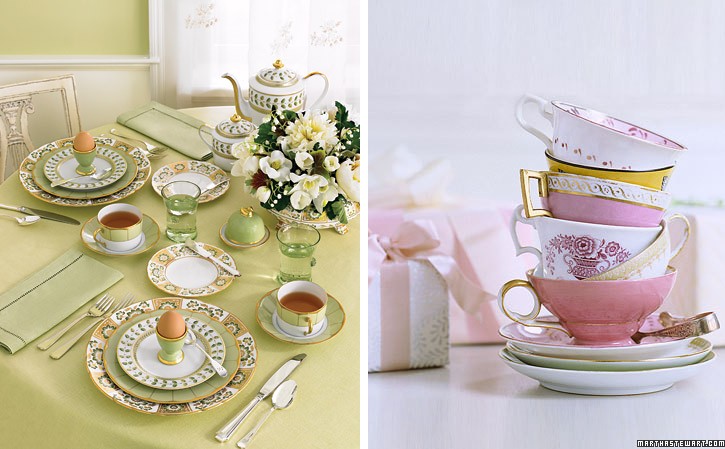 And of course, now that you've got your pretty table all set, you want to know what's on the menu! Here are some dainty and delicious ideas from Country Living (click here for more ideas!)
Pineapple Cooler with Fresh Lavender:
Fresh lavender and lemon verbena add subtle depth to this refreshing drink. Simply add rum to make it into a cocktail. Champagne is light and festive, too.
Recipe:
Pineapple Cooler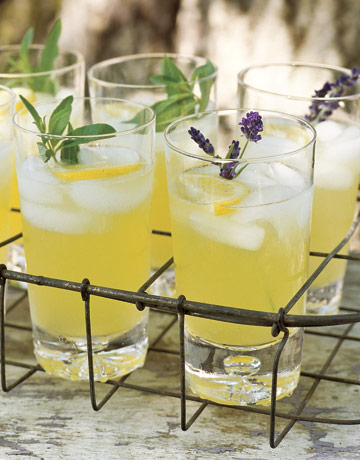 Pear and Gorgonzola Salad: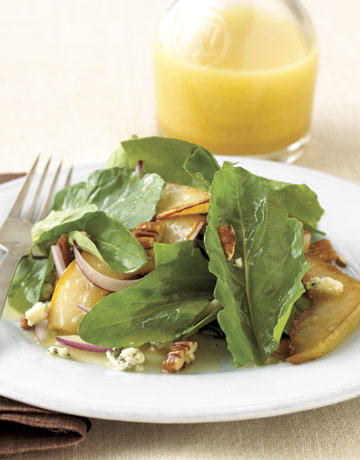 Finger foods — tea sandwiches, bite-size cookies, and tiny tarts — go great with tea. They also minimize the need for dishes, and look so pretty!