Nothing draws attention to your wedding cake like an awesome cake topper, and it's a great way to make a statement about yourselves. Take a look at these adorable, amusing, and audacious cake toppers, you'll never think about wedding cakes the same way again!
Kitty Cake Topper by Helyn
If you have seen any great toppers, we'd love to hear about them! Please let us know in the comment section below.
*
I love the vintage vibe of this one, including the sweet verse printed on the bride's skirts (via cake today)
Is that one a bit too sweet for you? Give your guests a laugh with these ball-and-chain or cell-phone-fanatic toppers!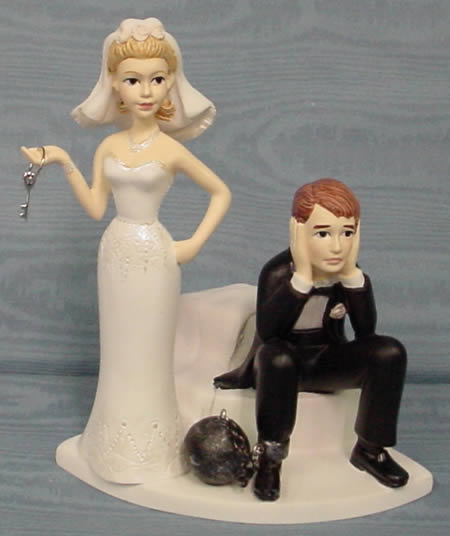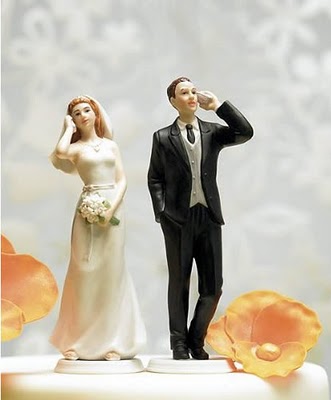 Firefighter groom? Oh yeah! Check out eBay for more ideas, via HubPages.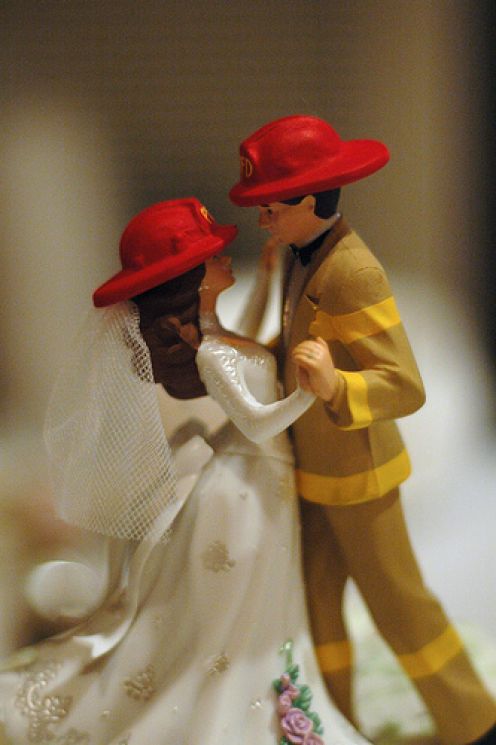 Are you a cop? Do you love pizza? And your dog? Then this one's for you! Otherwise, you can have a hand-sculpted cake toppers made just for you, via Custom Wedding Cake Toppers.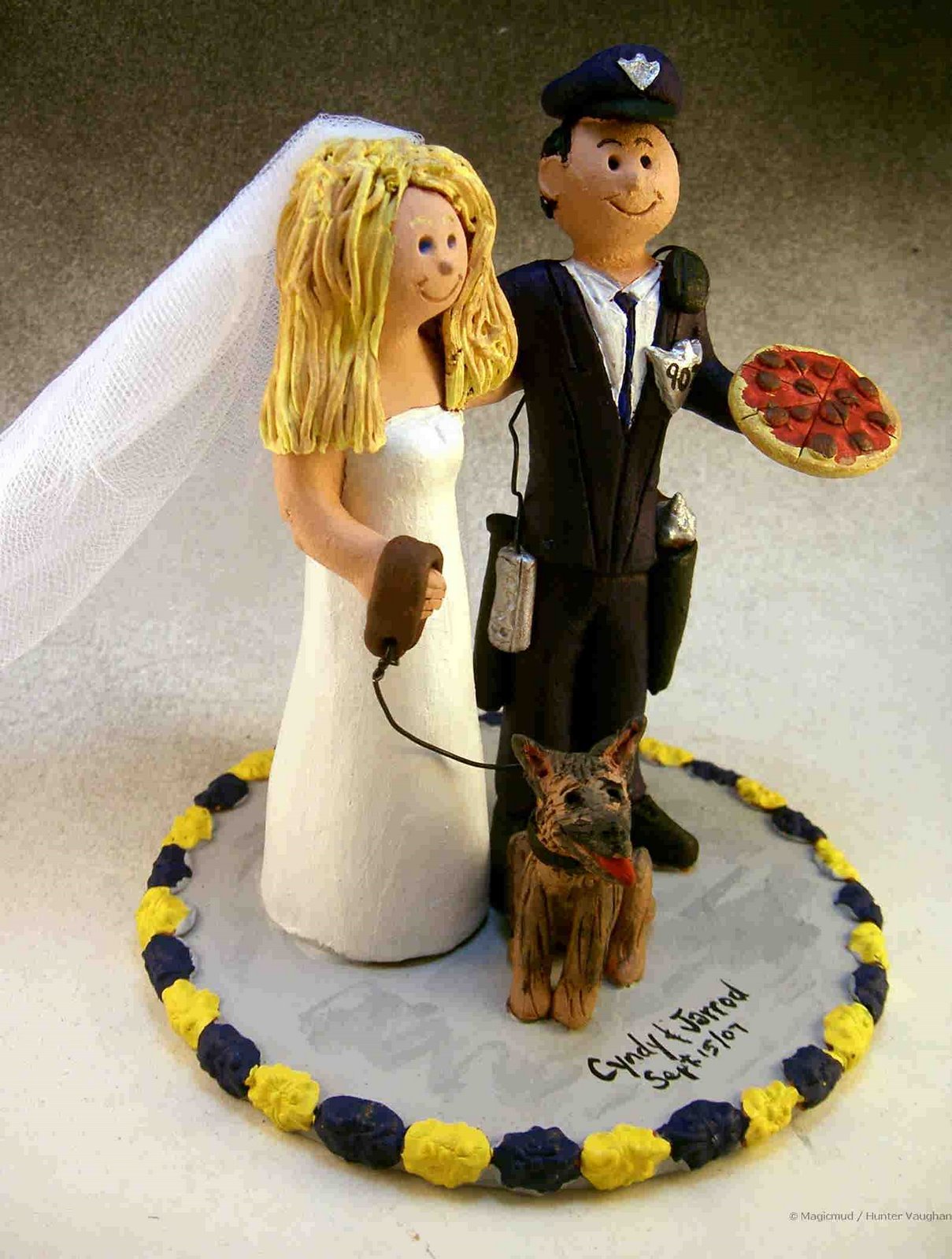 Is the bride expecting? How hilarious would it be to break the news to family and friends with this delicious cake topper? (All Wedding AZ)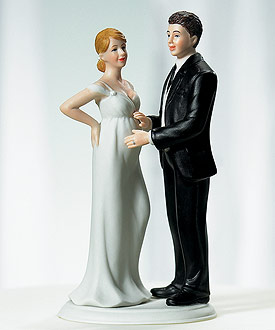 The next 4 toppers are from Offbeat Bride (Toppers that won't make you cringe!) Well, some might cringe at the bride jumping the groom in public, but the little love-fishies and dragons are just sweet as can be!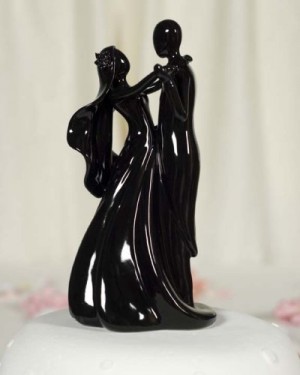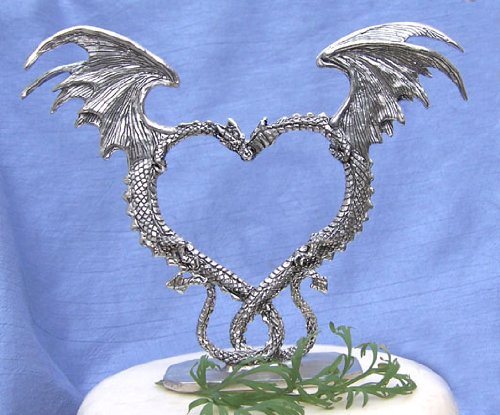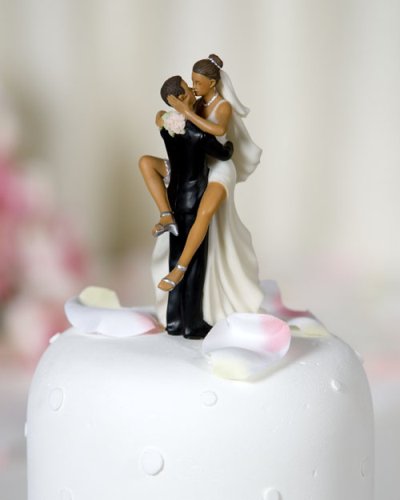 Offbeat Bride also had the brilliant idea of using salt-and-pepper shakers as cake toppers… aside from being totally adorable, they're great because you can reuse them on a daily basis!