What's the draw of cupcakes over the more traditional wedding cake? Um, isn't it obvious? Everything is cuter in miniature! Cupcakes are so much more fun, and trendier than a cake. They are also more versatile, for instance, you can do them in a variety of different flavors or styles. As far as price goes, you can do cupcakes more inexpensively than you can buy a wedding cake, as long as you don't go overboard with those pretty little extras such as laser-cut cupcake wrappers and sugar flowers. And of course the adventurous souls out there can even make their own!
Here are some gorgeous wedding cupcake ideas. I love the elegance of this cream and brown combination: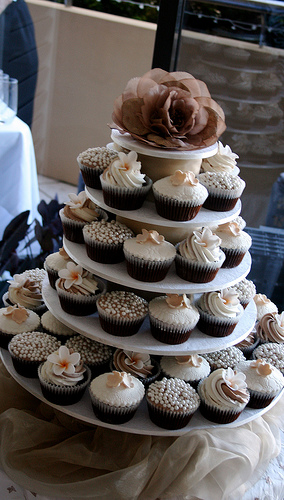 Get colorful and try a fun mix of colors like these pink and green-iced cupcakes:
You can keep it simple…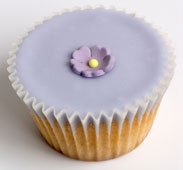 or you can really dress em up!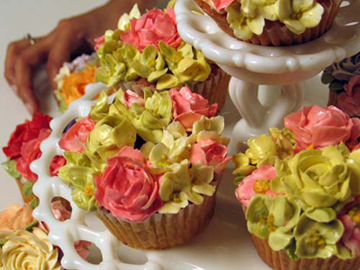 OOOH! Look at awesome blue snowflake cupcakes! (Perfect for that winter wonderland wedding!)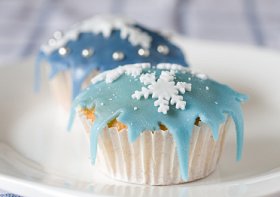 And these pretty rose cupcakes: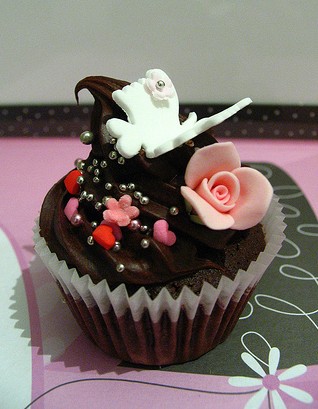 Add a delicate touch with these gorgeous Filigree Cupcake Wrappers: