Ah, winter. Crips air, steely skies, swirling snowflakes, evergreens and berries… tis the season for… weddings! (Tis always the season for weddings!) Here are some beautiful wintery ideas for your wedding.I thought I'd start with the invitations, naturally. I looked around online but couldn't find any wintery, snow-flakey invitations that I loved! Help me out, if you have any gorgeous winter-themed invites! Anything in white, silver, blue, navy, purple, red… snowflakes optional!
OK, lets move on to the most exciting aspect (in my opinion)… the dress! Of course, white would be the obvious color. You can keep it simple and elegant, or you can dress it up. How about trimming it with fur? Edging it with silver? Studding it with diamonds?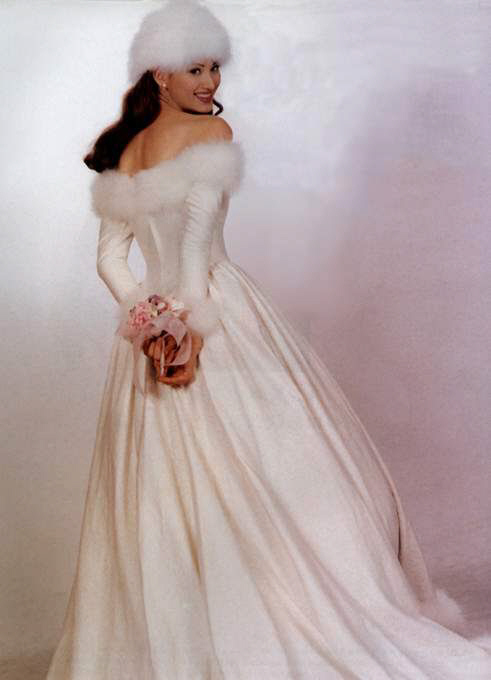 Or how about being bold in RED RED RED? Nothing keeps out the cold better than a bright, festive red. Frosty or firey, let yourself be a regal snow queen today.
There are some gorgeous winter bouquet ideas at One Source Weddings. Check them out.
Decor: How about all white? White tablecloths with white  place settings. White floral centerpeices with pearly ornaments. Hanging crystal snowflakes and silvery icles. Lots of candles and winkling lights. Faux fur, frosty diamonds. Just a little creativity will transform a simple wedding hall into a wonderland!  One Source Weddings has amazing ideas for transforming the most unattractive space into fairyland!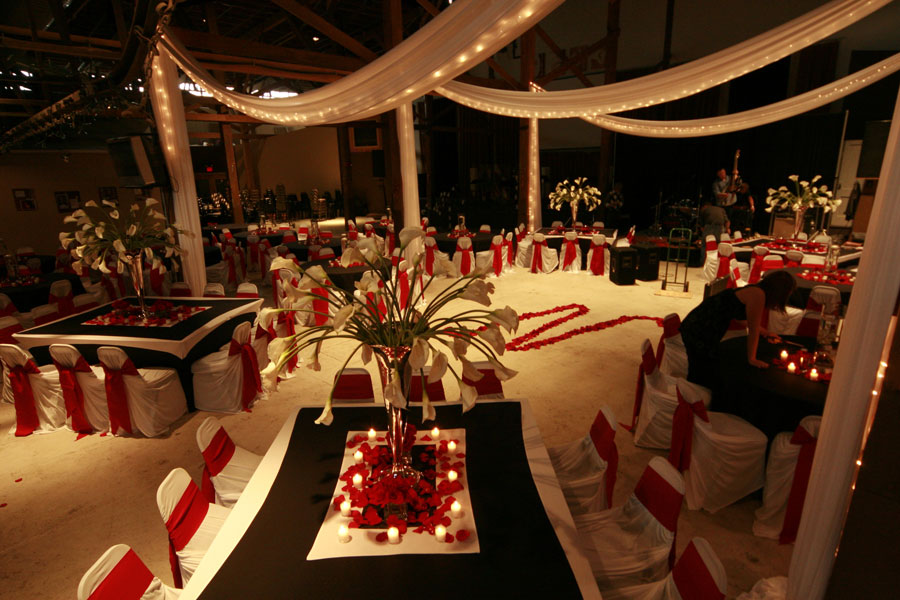 For the menue… how about hot chocolate and smores? Here's a beautiful snowflake cake: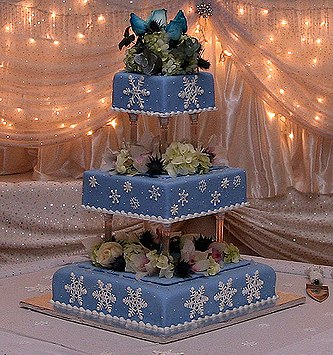 And what's a winter wedding without an ice sculpture…