I absolutely love the idea of using fresh or fake flowers to create a crown, it's such an earthy yet ethereal look! Almost like the bride is some lovely, not-quite-human creature of the forest…
*
feature image: Gardens of Whimsy bridal hair accessories via Wedding Dresses.

*
This photo collage is from Brooklyn Bride via Tram @Phi-Style.com.  Click through for individual photo credits.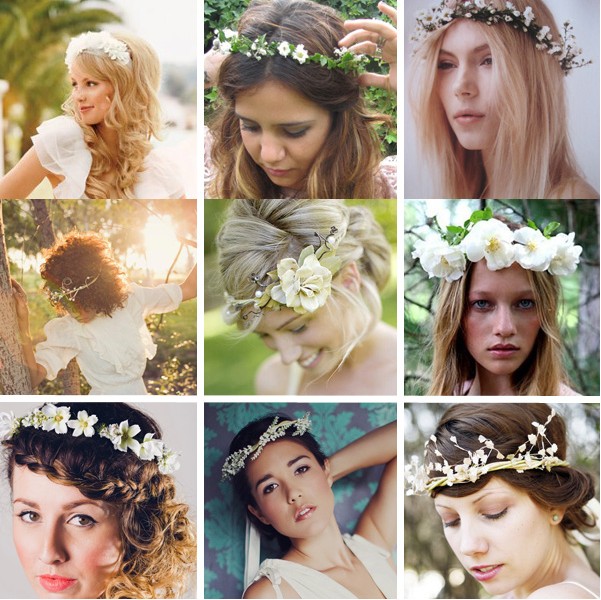 Although this look is most suited for a summer wedding, you can adapt it to any other season! Here's one made with berries, for winter, from Hair Styling Tools!
In fall, of course, you'd need something crimson and gold, with some maple leaves or berries thrown in for good measure! Here's a stunning wreath from Your Best Wedding (from Wedding day). It helps if the bride's hair is a rich auburn, doesn't it?