They're stunning, white, and wearable, but not for the faint of heart! They're super sexy latex bridal gowns designed by Kim West, and she is now offering the bridal market something completely unique!
Kim West achieved mainstream success in the nineties with her wearable rubber women's collection. She has dressed many celebrities and fashion icons including Kylie Minogue, Madonna, Isabella Rosselini, and Helena Bonham Carter. Now she's back with a slick new Spring-Summer 2010 bridal collection, in partnership with Anna McDonald Bridal Gallery.
Kim and Anna make quite a team!  Anna's showroom is widely acclaimed as one of the best in the industry, and she also received acclaim for her ibridal iPhone application for brides, shortlisted in the highly regarded "Innovation of the year" category at this year's Bridal Buyer Awards.
Stand out from the Crowd!
Since the Kim West Latex brand was launched in 1984, her designs have been acclaimed for their style and glamor. She is currently one of a handful of designers making wearable fashion in this glamorous, exciting fabric.  For the bride who is looking for something elegant and stylish, but unique and VERY HOT, I certainly think that these gowns, made in ultra fine latex, are it!
They're Comfy, too!
These gowns are as easy to wear as they are on the eye. Just step in and pull upward! Latex takes on the ambient temperature, so if you are in a comfortable, room temperature room, your gown will feel like a second skin.  Planning on dancing the night away? Well, you might get a little sweaty (that was my first thought when I heard "rubber gown!"), but then again, you probably would anyway!

Here are some pictures to show you just how beautiful this range is.  There are gowns with stunning halter tops, fishtail hemline, Sworovski encrusted collars, silk organza bows, and sprinklings of crystals.  The collection is exclusively available in Anna's shop and include bridal gowns, bridesmaids dresses, and lingerie.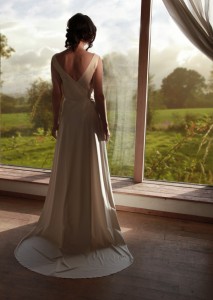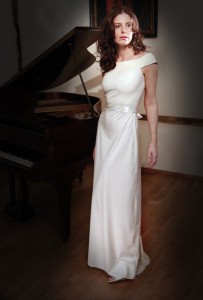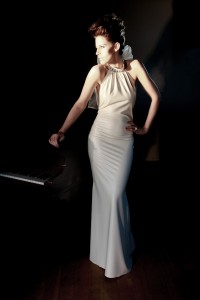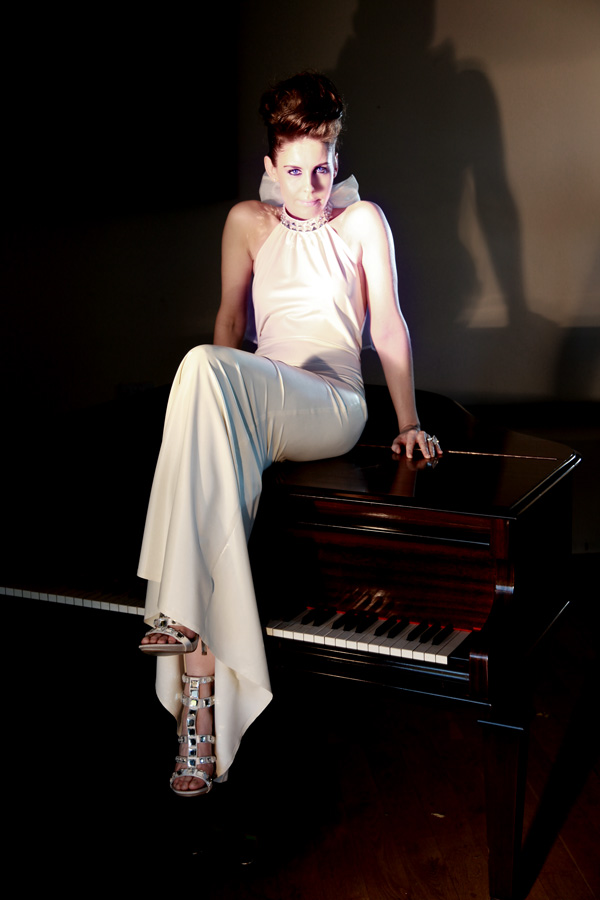 News Source: pitchengine.com