A national competition among couples looking to win a beach wedding this summer in Naples, "Florida's Last Paradise," is under way. To be entered in the contest, couples must submit a two-minute video featuring the prospective bride and groom telling their story. Entries must be sent in by March 15. Then they'll be narrowed down to the five best contestants, and the public will vote online for their favorite.
The wedding package is valued at over $30,000, including a 20-guest wedding with four nights at the Inn on Fifth, a beach ceremony with flowers and music, limousine service, wedding cake, a horse-drawn carriage, photography and video of the event.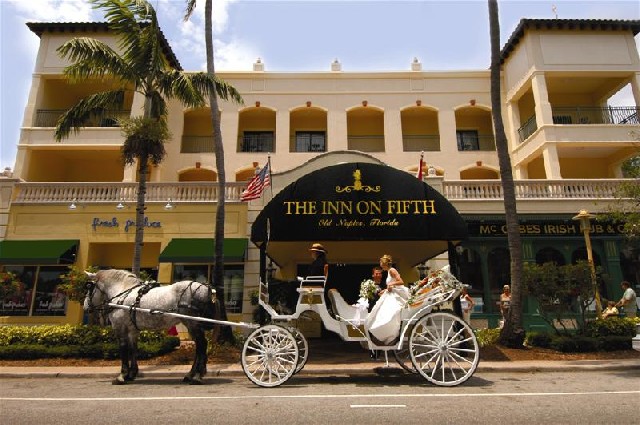 The wedding party will not only stay at some of Naples' best hotels, the package also includes eating out at several of the finest local restaurants, including brunch at Bellasera and a rehearsal dinner at Fleming's Steakhouse.
After the wedding, the newly married couple will enjoy a 5-night honeymoon at LaPlaya in northern Collier County. Meanwhile, wedding guests will continue the celebration with an afternoon champagne cruise on the Naples Princess.
The couple may choose the color schemes, flowers, music, content and design of the invitations. They also may add on to the wedding package, including adding more guests, but must pay the additional costs.
You can submit a video by mail or by going online to the tourism bureau's Web site www.paradisecoast.com. Good luck!
Beginning March 21, you can vote for your favorite couple! Visit www.paradisecoast.com. The winner will be announced on April 15.