Numbering your tables is easy but you're loosing a great opportunity to use some extra creativity. An easy way to add character to your wedding is by creating fun table themes or naming your tables according to the theme of the day.
*
*
*
A nature-loving couple was married in the forest, and used large pots of different herbs as table centerpieces, with the name of the herb (the table name) written on a small chalkboard stuck into the pot's soil. Aubrey Joy Photography via 100 Layer Cake.
*
*
This bride and groom named each table after the location of an "adventure" they had together, complete with a picture of them! (Stella Event Design)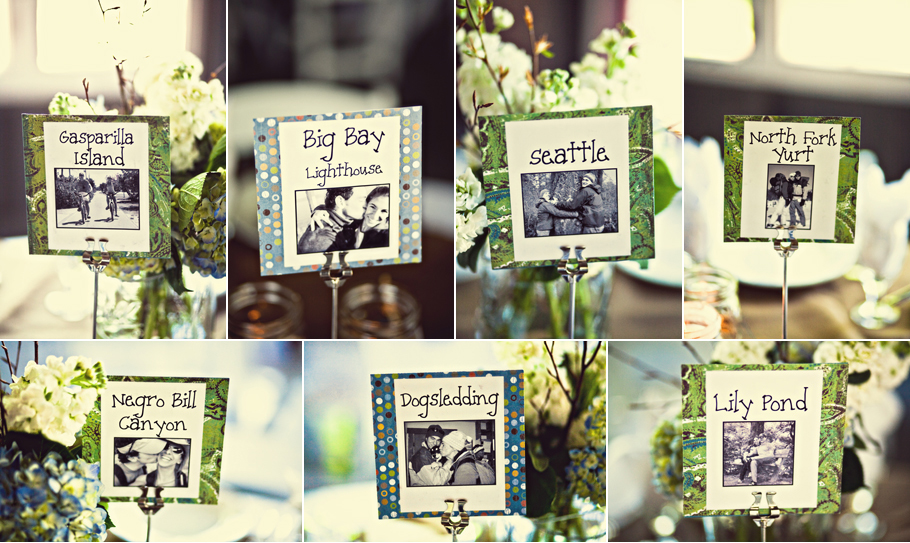 School teacher? Artist? Chalk up some table numbers on these adorable little blackboards! (Love, Love Me Do via a wedding wish)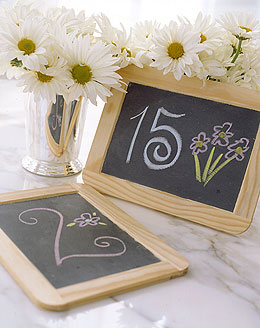 At this wedding (via Stella Event Design) a pine log held a picture of the couple at the table that was married the longest, including a fun fact or quirky comment about their own love story!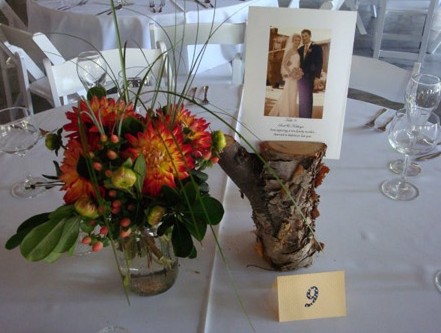 A wine bottle table number is festive! Get the how-to from The Fresh Scoop!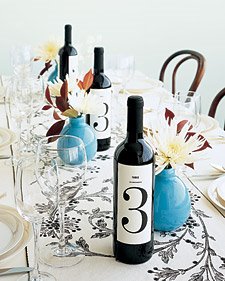 These cute table names come from Brooklyn Bride: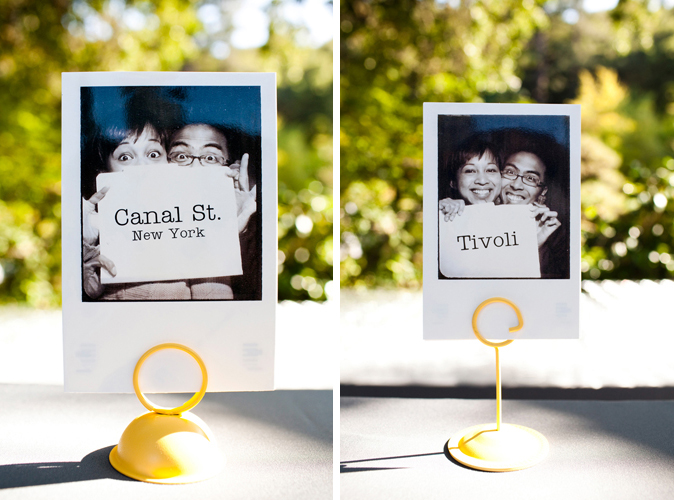 Fr a romantic, garden or vintage themed wedding, try these gorgeous, handmade table numbers by Kee to Your Heart (via Finishing Touch). For a DIY project, recreate the look using plain white dessert plates, black acrylic paint, and stencils. (Extra points for using names instead of numbers!)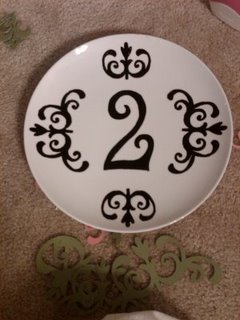 At this barnyard country wedding, each table was named after one of the couple's favorite classic rock or country songs. Photograph by Kristen Steele. Via A Paper Proposal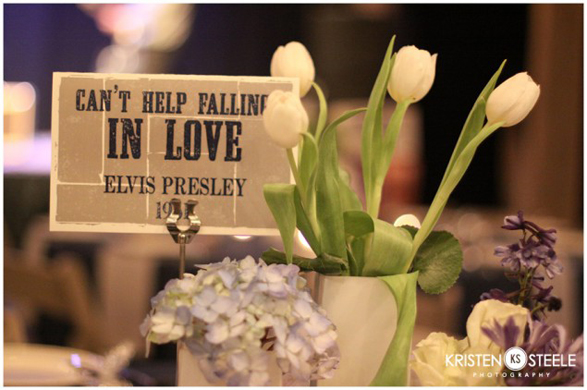 This bride and groom chose portraits of iconic individuals who had each inspired them at one point in their lives. Featured on Elizabeth Anne Designs, also via A Paper Proposal (Photo by The Nichols Studio).