Dramatic, unconventional, and more than a bit coquettish, bridal hats have been the preference of some of the world's most fashionable brides: The Duchess of Windsor wore a blue straw halo-style hat trimmed with pink and blue coq feathers, Rita Hayworth chose an enormous cartwheel, and Grace Kelly wore a Juliet cap that matched the lace of her gown.
"You can do all kinds of wonderful things with hats. They can be dramatic, romantic, whimsical, or traditional," says Kelly Christy of Kelly Christy millinery in New York City.
The right hat must be in proportion to your body and your outfit. The color and fabric should complement your dress, but needn't be a perfect match. For harmony, you can trim a hat with a detail from your hem or sleeve. The hat must fit your head comfortably, sitting above the ears and framing the face so the eyes are prominent– no cast shadows that would ruin your pictures. Read more at Marthastewartweddings.com:
Bridal Hats
.
Here are some great hats to try on for size!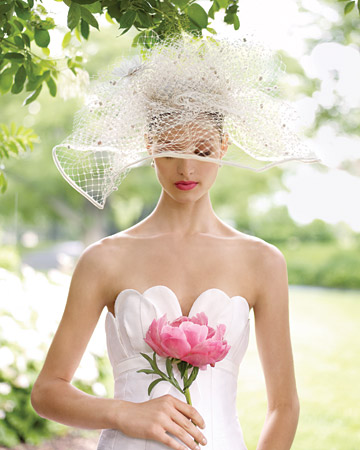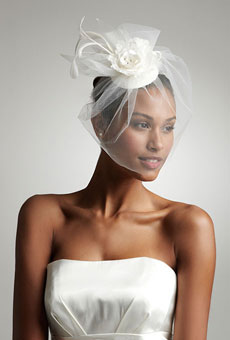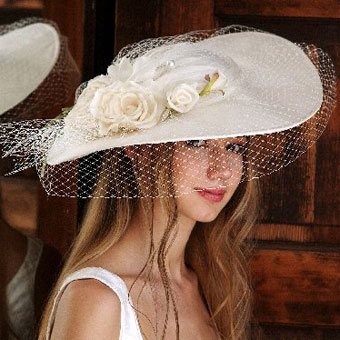 Photos from Favor Ideas.com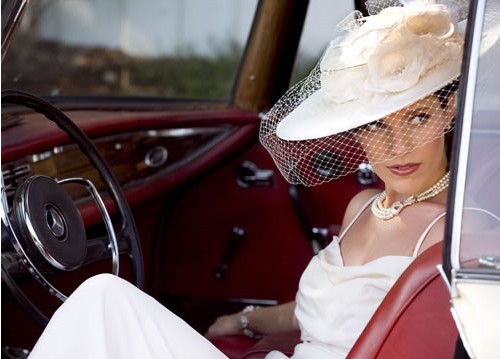 Hat by Erica Koesler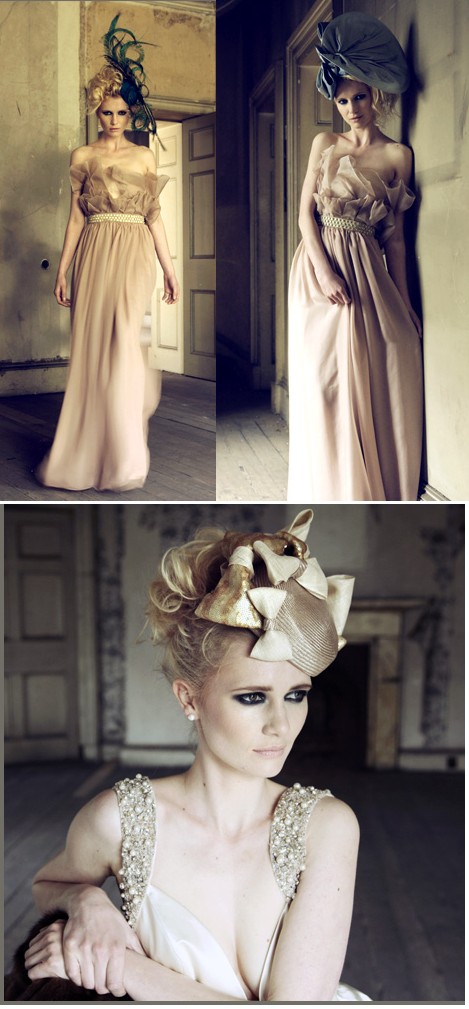 Gorgeous, ultra-dramatic hats by Jane Taylor Millinery.com
Hats by Thailand Wedding Accessories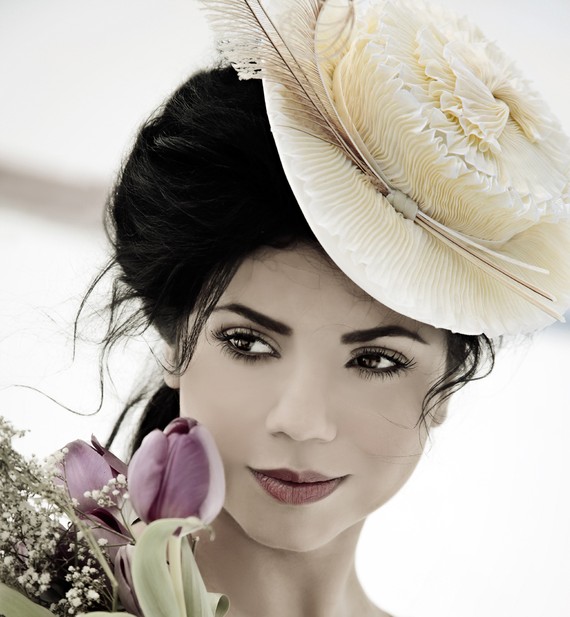 The Byrone – Pleated Victorian Bridal Hat by Topsy Turvy Design