I admit:  I don't totally get the short wedding dress trend. Getting married is just about the only time you'll ever have the chance to wear a long, gorgeous, poofy dress… with a train… and a veil down to your toes… why would you want to give that up?!
I do understand that not everyone agrees with me. Obviously not everyone agrees with me, because there are quite a lot of short dresses making it onto the runways today! And some, I admit, are pretty darling.  So if you're got a beach wedding planned or just want to slip into something easier to dance in (after you've had your fun in the ball gown!), here are some delightful little dresses to consider!
All photos from Martha Stewart Wedding.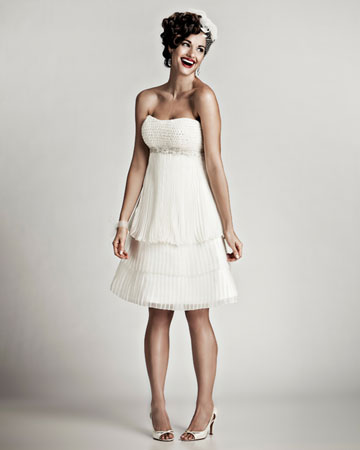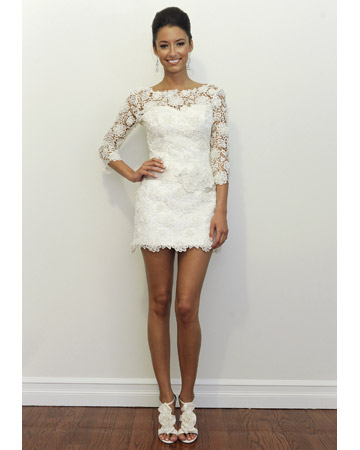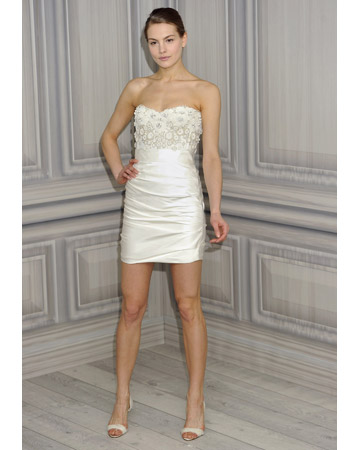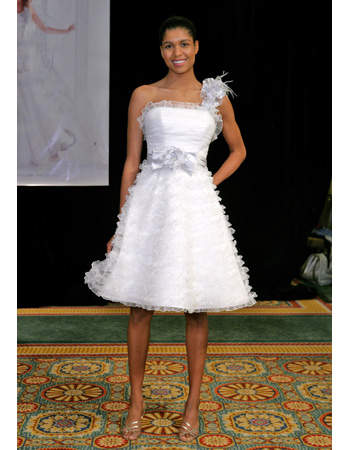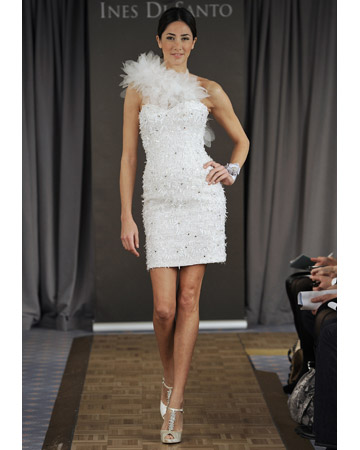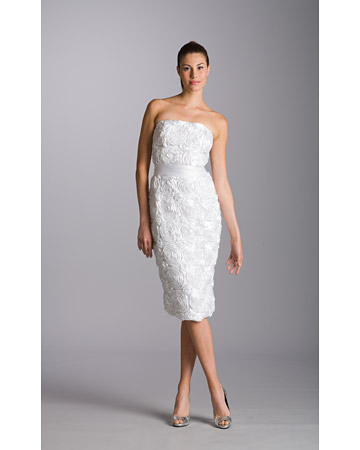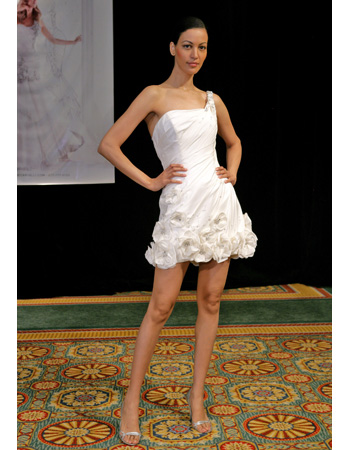 See more short dresses at Martha Stewart Wedding!