For stunning wedding gown accents, bridal party palette, and luscious wedding decor, nothing says summer better than mouth-watering strawberry hues. Hot pinks, crimson, and corals are in the spotlight today, and here are some gorgeous ideas to get you in the mood!
*
*
*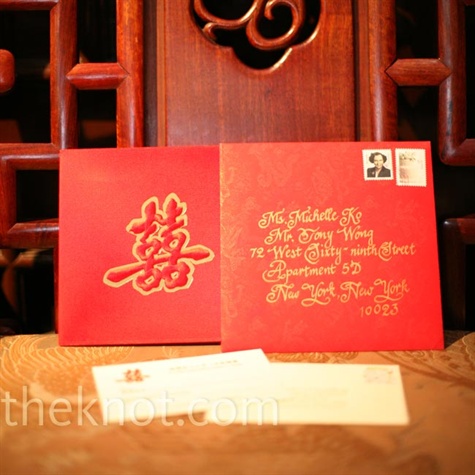 Red invitations with gold calligraphy, via The Knot.
Red, floor-length dress, $280, Lazaro. For your bridesmaids… or the daring bride! (via Brides.com)
Crystal vases topped with red, silk lampshades, and filled with water, glass marbles, water-activated LED lights, and a single ruby gerbera daisy (via The Knot).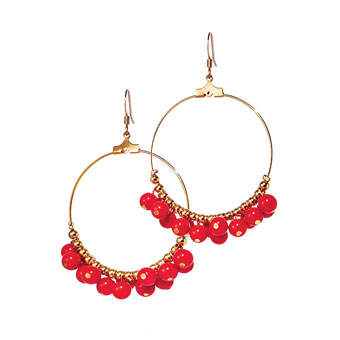 Earrings, $45, Kenneth Jay Lane, 877-953-5264. (via Brides.com)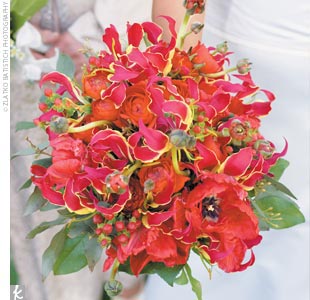 Bouquet of gloriosa lilies, red hypericum berries, red ranunculuses, and Safari Sunset (via The Knot).
Dress, $286, Ivy & Aster. (via Brides.com)
Red Sling-back shoes via The Knot.
Bracelet, $28.95, Fantasy Jewelry Box (via Brides.com).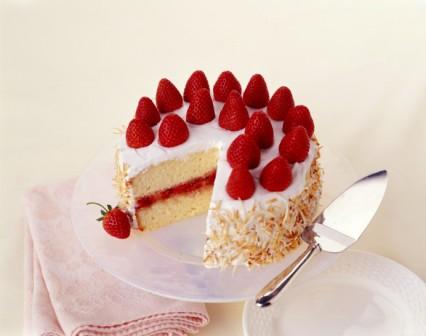 Strawberry Wedding Cake via Wedding Cake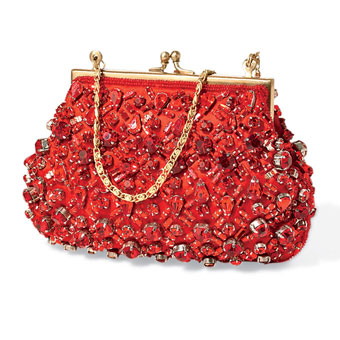 Clutch, $440, Moyna. (via Brides.com)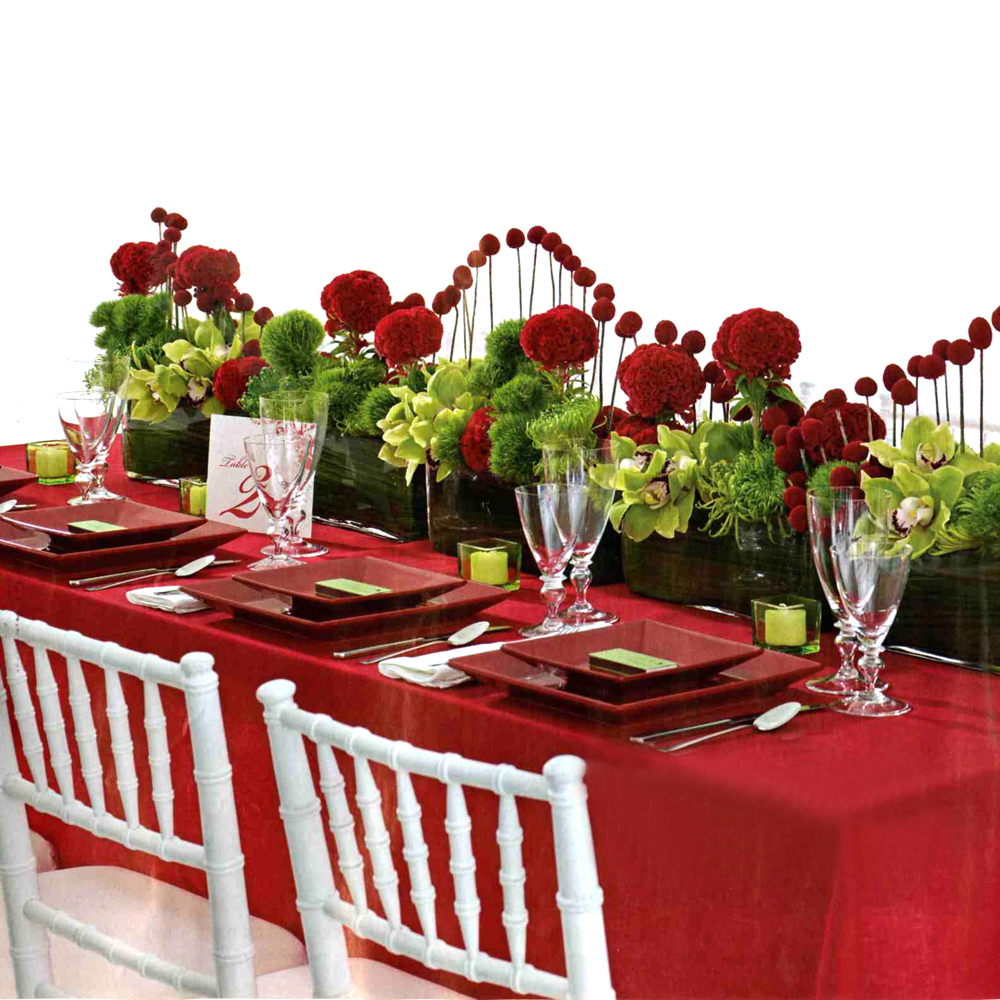 Red Wedding Decor by Weddings on the French Riviera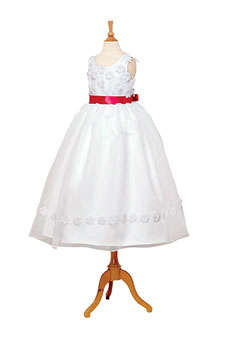 Flower-girl dress, $175, Sweet Beginnings by Jordan Fashions. (via Brides.com)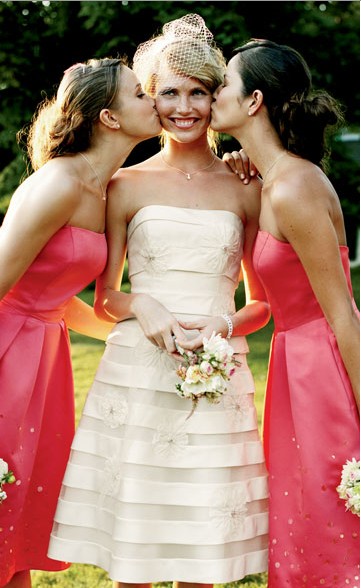 Bridesmaid's Dresses by David's Bridal
Tie, $105, Thomas Pink. Striped tie, $145, Paul Smith. (via Brides.com)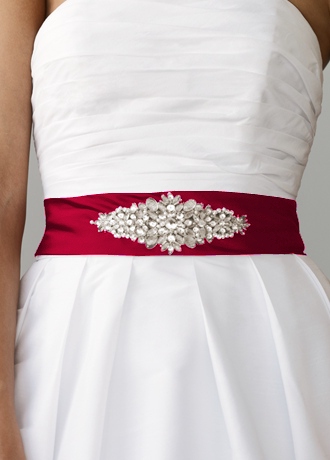 Satin Sash with Beaded Embellishment by David's Bridal