Wedding gowns come in myriad shapes, styles, and silhouettes, lots of interesting materials and embellishments, but there's one thing they often have in common. More often than not they're strapless, and that does get tedious!
That's why I'm loving these new fall fashions with sleeves! Long sleeves, cap sleeves, sheer sleeves, lace sleeves… sleeves, glorious sleeves!  Not only are they pretty, but they're great for the blushing bride who wants to cover up a bit, or the bride who just doesn't like the strapless look.
Take a look at these beauties and if you want to see more, hop on over to Brides.com.
Gown by Oscar de la Renta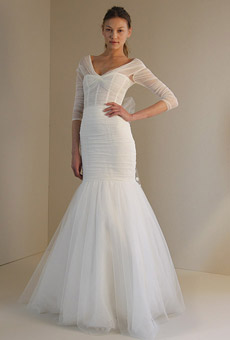 Gown by Monique Lhuillier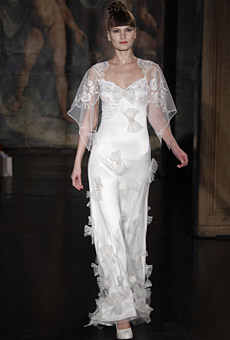 Gown by Claire Pettibone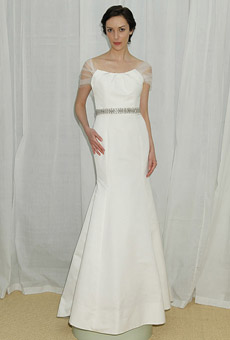 Gown by Lela Rose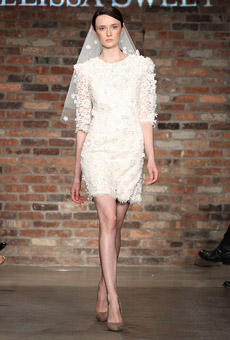 Gown by Melissa Sweet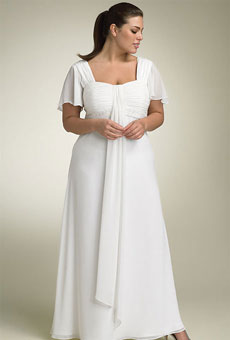 Gown by JS Boutique, available at nordstrom.com