Ah weddings! Laughter and tears, solemn speeches and riotous jokes. A wedding should be many things, but if fun is one of your top priorities, take a cue from these carnival weddings and get yourself a jumping castle, a Ferris wheel, some games, hot dogs, and soft drinks, and open the carnival gates!
Below is an amazing wedding via the Utah Bride Blog (click for more gorgeous pictures and ideas), with photography by Andrea Hanks.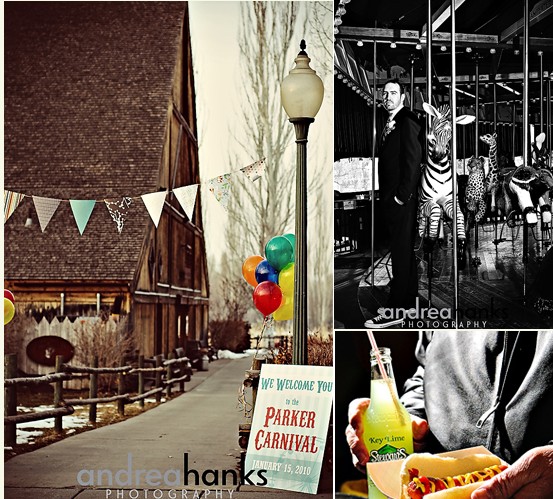 These ultra-fun wedding pictures come from Manolo for the Bride via Victor Sizemor Photography. What a great shot of the bride and groom riding the Ferris wheel!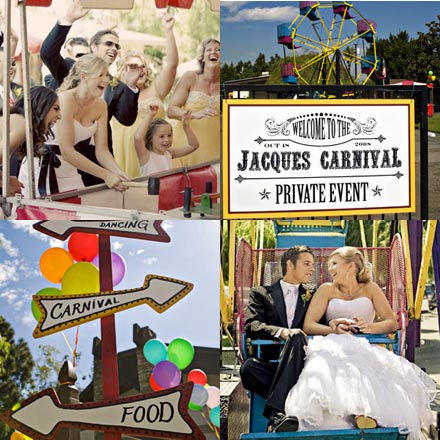 This rollicking wedding is from Red Heart Photo (see Part One, Part Two, Part Three) in Hawaii. You must click thru to see the rest of these fantastic pictures!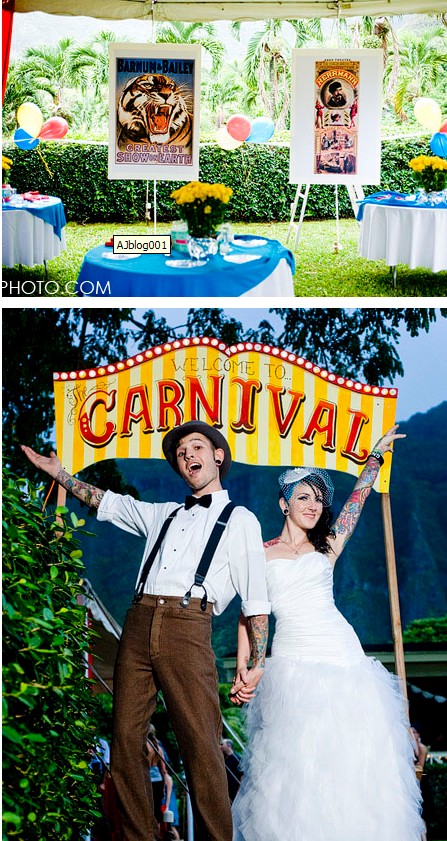 And one more featured wedding, the sweetest, prettiest carnival you'll ever see! Candy stripe straws, vintage popcorn bags, old fashion soda, and a carousel!  Bliss Weddings & Events via Style Me Pretty.