Although there are many styles to choose from when getting your hair done on your wedding day, sweeping the hair off your face will always be classic. If you want a flattering look that radiates glamor and elegance, nothing compares to the up-do.
"And, it cannot be done without the bobby pin," says Jessica Churchill, educator and up-do specialist at the Salon Professional Academy in Appleton. "They are nice because you don't see them and it looks like the hair is just magically up."
Far from being boring or predictable, the full-fledged up-do is all about creativity. Hair extensions and clip-in hair provide more options, and many brides also incorporate jewelry or flowers, as well as headpieces, into their up-dos. And of course, lots and lots of bobby pins!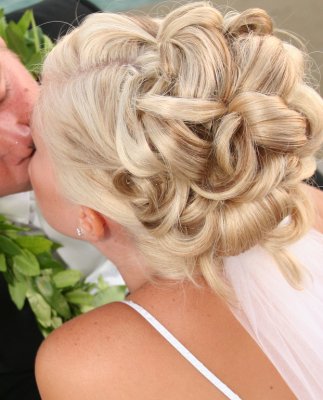 Read more style points here!