With the price of wedding cakes these days it's no wonder some gals want to bake and decorate their own confections!  Besides I'm sure it's fun for those talented bakers out there to try something so spectacular! Of course, the internet is a great place to start searching for ideas, recipes, decorating tips, and more. Here are some great resources to check out!
*
feature image: Cakes you can bake
*
Wilton has lots of amazing wedding cake designs, with step-by-step instructions, plus shopping lists of all the things you'll need– you can even order everything directly from them. Shown below: Taking that Big Step cake, Queen of Hearts cake, Romantic Roses Cake.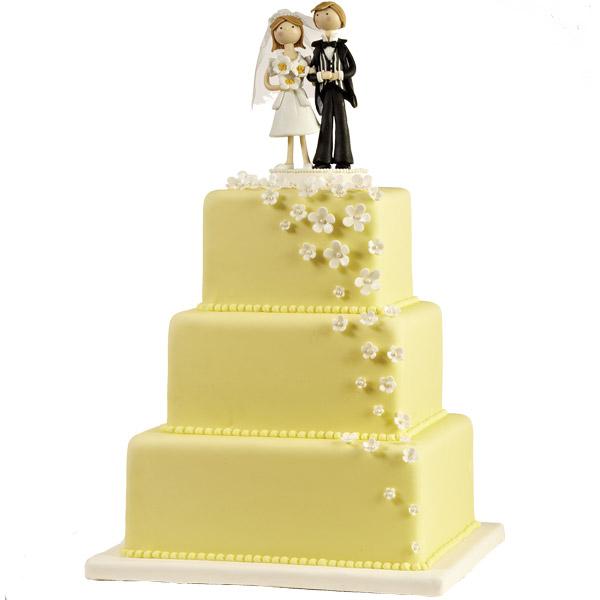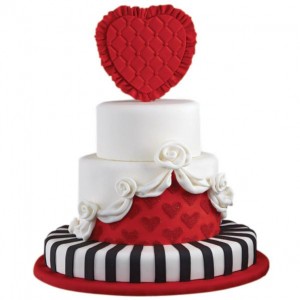 Martha Stewart Weddings has some lovely cakes as well. Shown below:  Chocolate Petal Cake, Mocha Cake, Strawberry and White Cake.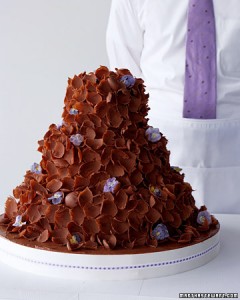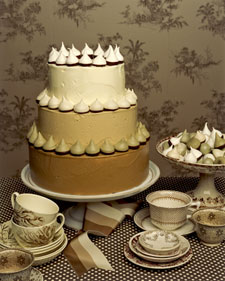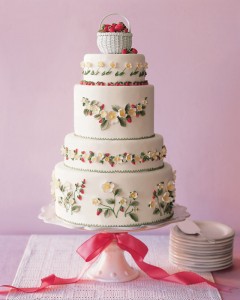 Epicurious has some wedding cake tutorials too, including some video instructions! Shown below: Lemon Raspberry Cake, White Chocolate and Lemon cake, Wedding Cake with Raspberries and Roses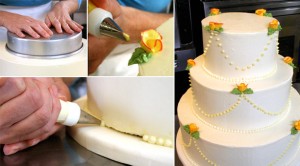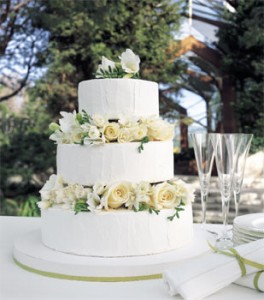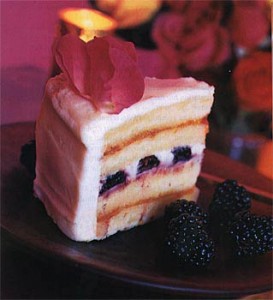 Southern Living has "9 gorgeous wedding and celebration cakes for savvy Southern brides"… or any bride with great taste and a bit of baking genius! Shown below: Amaretto Cream Cake, Bridesmaids Baby Cakes, Dogwood Blossom Cake