What will it be this season? Bold and sultry, a dash of color, understated, sophisticated, whimsical or traditional…? We've got them all, and you're sure to find a gown from these collections that you're wild about! Wedding dress designers are debuting their newest looks for Fall 2012, and Martha Stewart offers us a sneak peak at these lovely creations. Here are our absolute favorites!
I am really digging Vera Wang's line, all sultry beige and black tulle, these gowns are beautifully daring and unabashedly feminine at the same time. With silhouettes ranging from ballgown to trumpet, these dresses are perfect for the romantic or goth bride who dares to be different!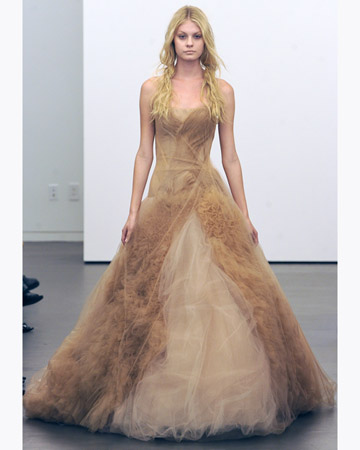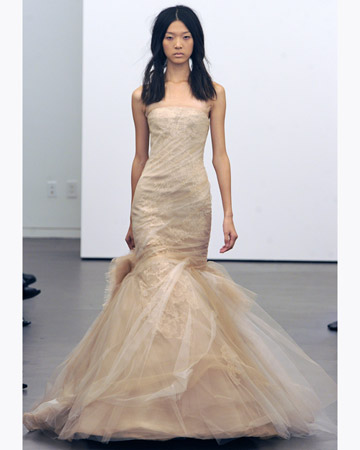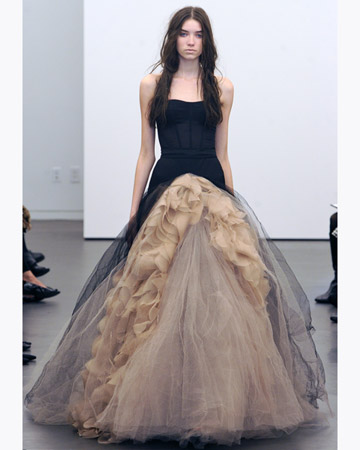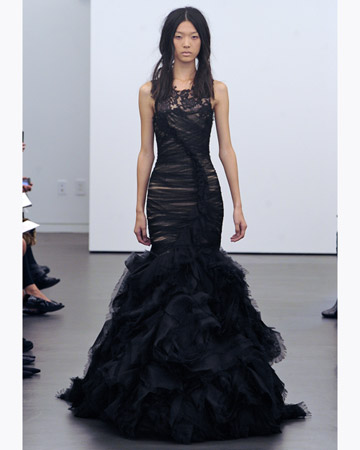 Ann Bowen's line has some real winners this season (although I admit that I hate some of them)! I like these figure-hugging sheaths with their sparkles, lace, ruffles, and deep V-necks: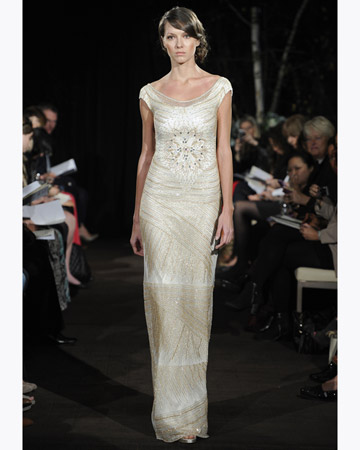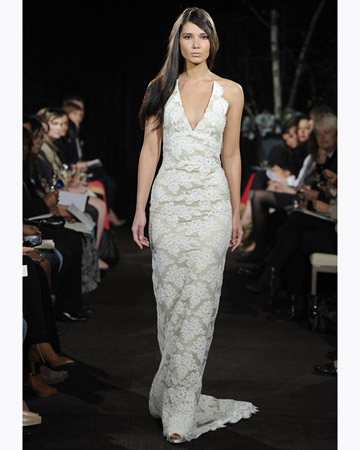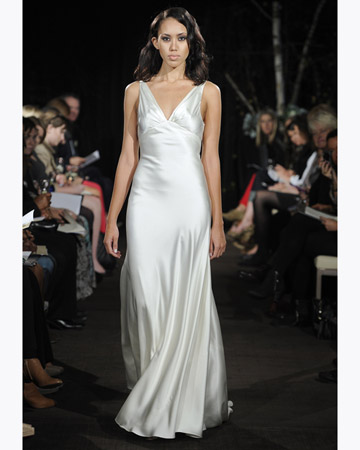 If you can ignore the ridiculous veil (I know, it's hard) you may find that you love these gowns from Badgley Mischka's fall collection. The sparkly silver embellishments add a beautiful touch, and I really love both dresses with the gold flowers and gold spangles!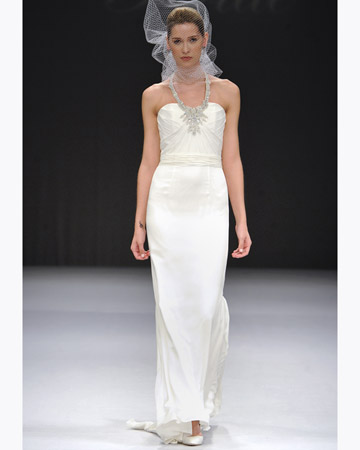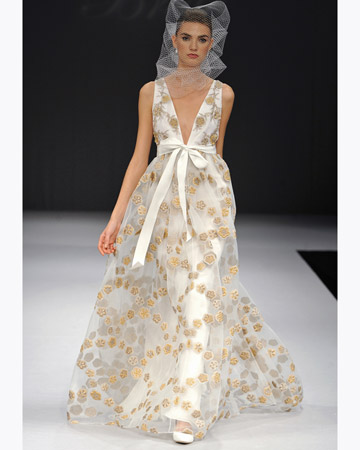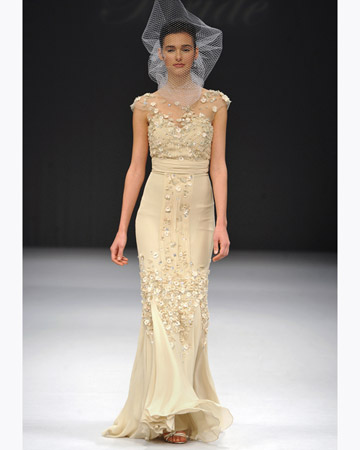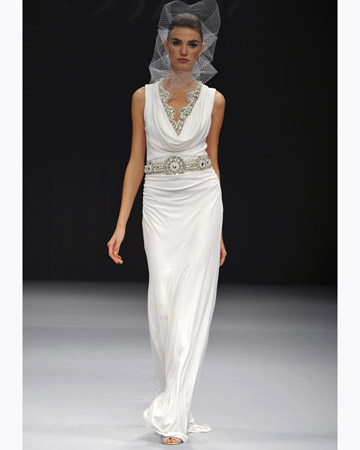 If your style is simple and sleek, check out Carolina Herrera's line, which is understated but undeniably sophisticated. The lovely shrugs in the 1st, 4th, and 5th photos are removable, but so chic!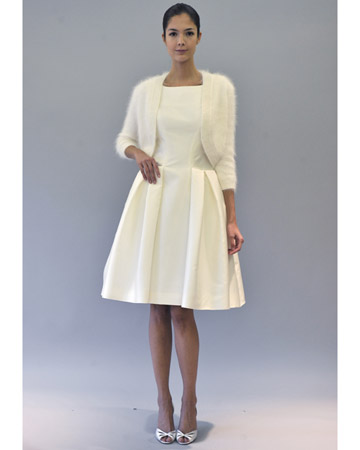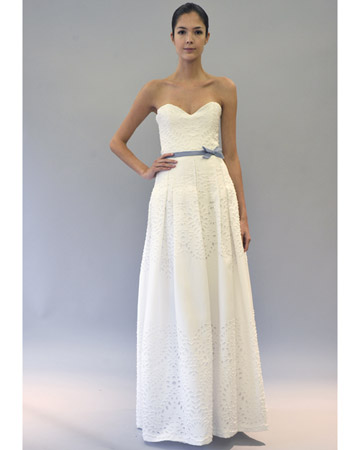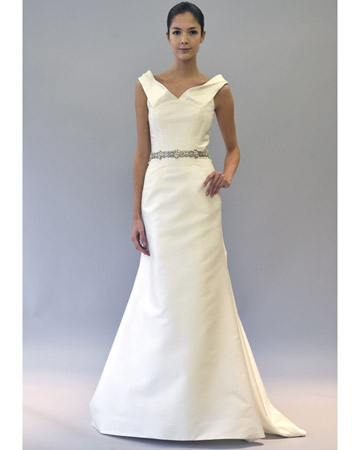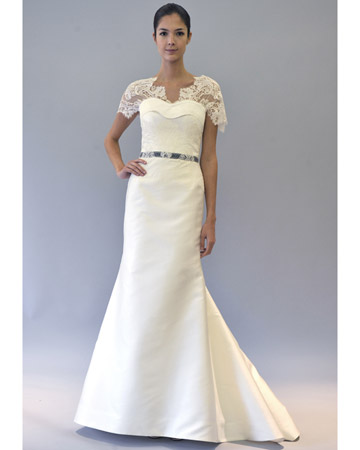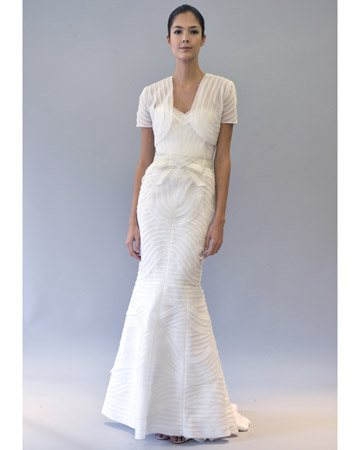 Some of Claire Pettibone's dresses are too outlandish for my subdued taste, but I think that the ones I'm showing you here are absolutely whimsical and adorable!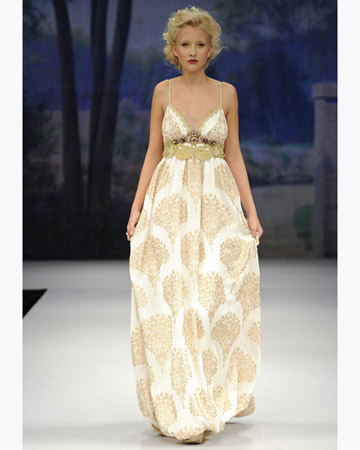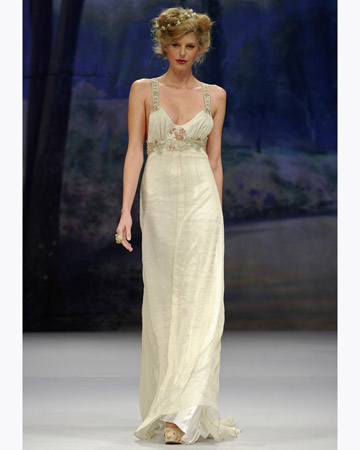 I'm not sure how I feel about embroidered crystal bodices, but I'm crazy about the skirts on these Eve of Milady's gowns! They are exquisite and sure look like fun to swish around in!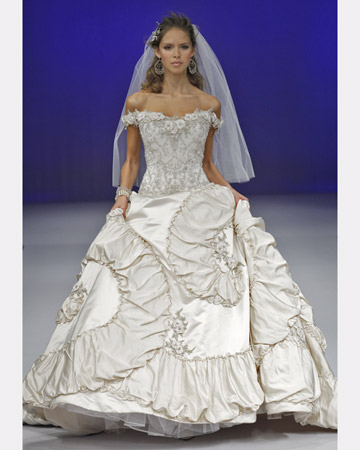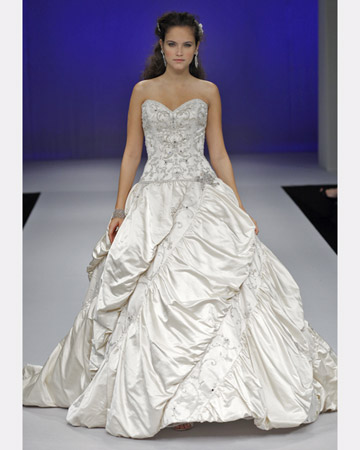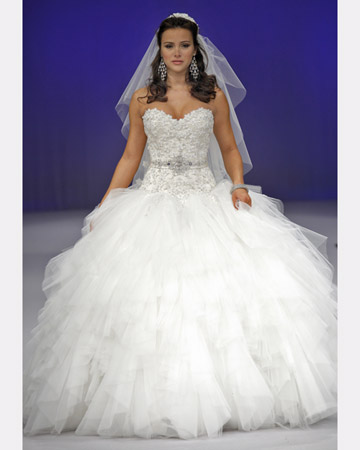 What are your favorites?
To see the rest of the lines, or gowns by other designers, please visit Martha Stewart Weddings! Happy browsing!