Nothing whispers of romance like the delicate silhouette of a cameo, whether it's carved into jewelry or embossed on programs and wedding cakes.  Classic cameos are lovely, but you can also give the idea a modern twist by creating your own personalized cameos as your theme.
Cameo favor boxes (Martha Stewart):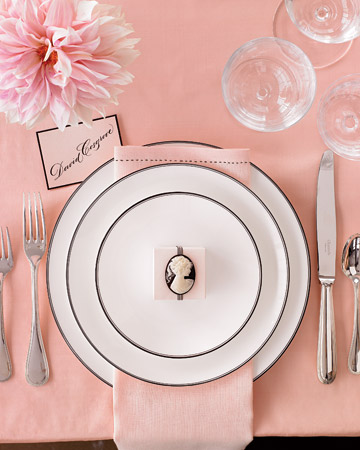 Cameo jewelry- stunning on the bride or bridesmaids (Martha Stewart)!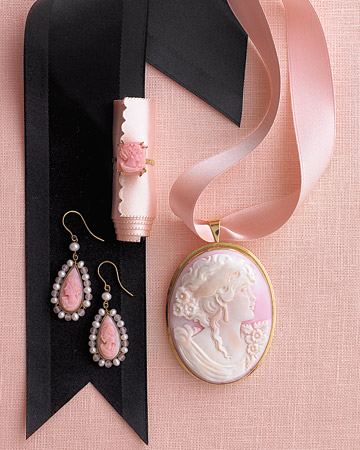 Cameo brooches used on the veil (Rockandrollbride.com) and bouquet (StudioStems.com via Alta Moda Bridal):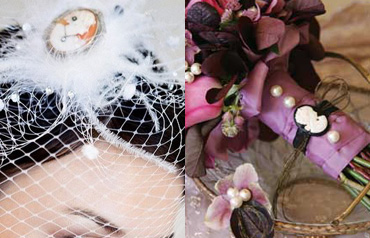 Decorative cameo votives (Martha Stewart):
Wedding cake with monogram and cameos (Martha Stewart and Rose Cakes via Alta Moda Bridal):
Cameo Cookies (Good Apple, via Alta Moda Bridal)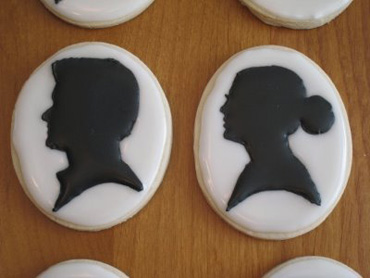 Stationary and invitations (Martha Stewart):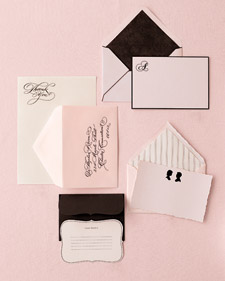 Cameos in all different sizes, shapes, and colors (Jewelry Boom):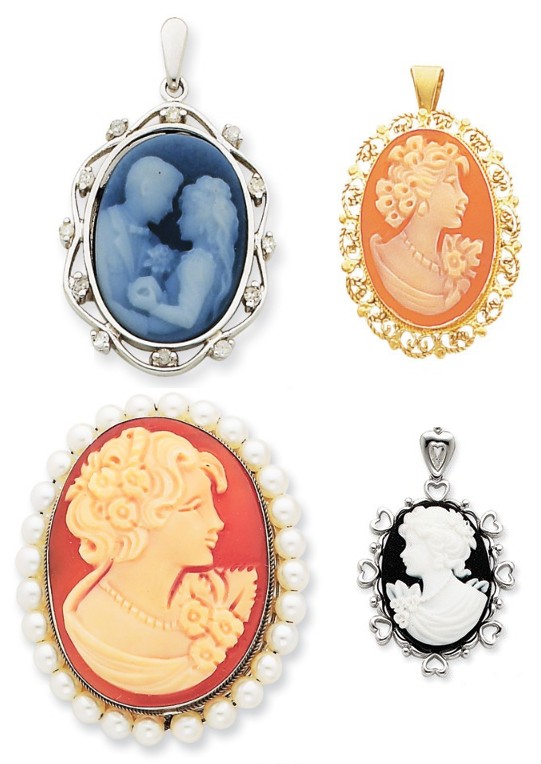 And last but not least, a lovely bride wearing a cameo (My Beach Favors):