The rage today in wedding fashion is all about asserting your own style. But in doing so, many brides are finding inspiration in the page of yesterday's fashion magazines. As you may have noticed, terms like "classic" and "vintage" are hot in everything wedding-related.
So when it comes to your wedding gown, taking a look back in time is a good place to start. Are you a fun-loving flapper from the 20's or an elegant lady of the 50's? Take a look at these gowns, each one reminiscent of one of America's iconic fashion eras (thank you, Martha Stewart) and be ready to be blown away!
*
Rococo 1700's: Big hoops. Big drama.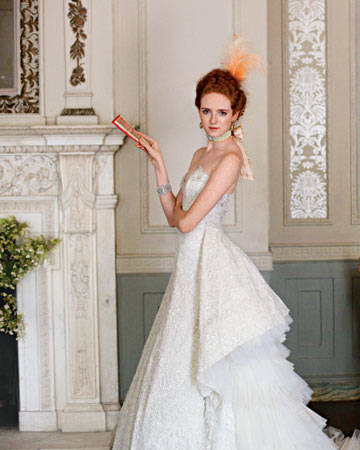 Victorian 1800's: Aristocratic. Ladylike. Fascinating.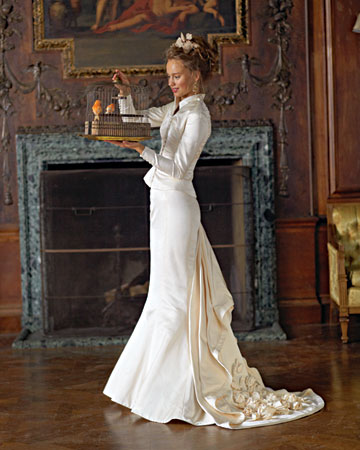 Roaring 20's: Audacious. Glitzy. Glamorous.
Art Deco 20's & 30's: Simple. Elegant. Functional.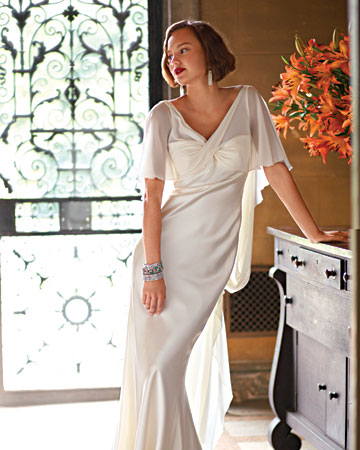 1950's: Crisp. Tailored. Polished.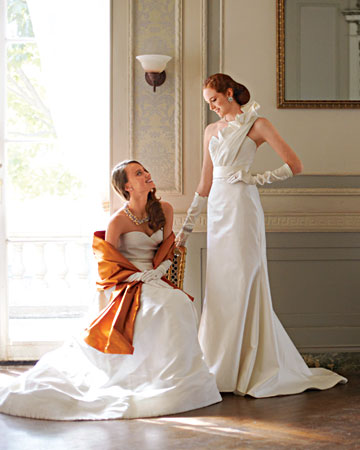 Swinging 60's: Relaxed. Revolutionary. Real.

Disco 70's:  Captivating. Groovy. Dance til you drop.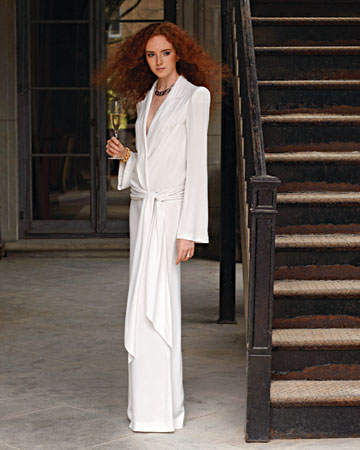 Punk 80's: Audacious. Flirty. Sexy.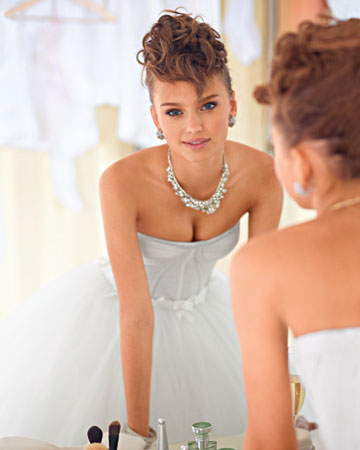 21st Century: Dramatic. Unique. Contemporary.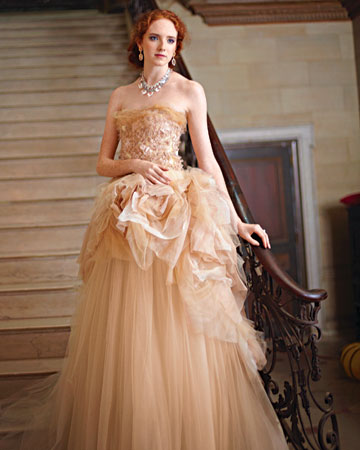 More gown inspiration: Martha Stewart: From the Runway